Samsung Buds R170 Headset Charging Base
KEY FEATURES
[FAST CHARGING]: Type-C protocol fast charging, 5V-0.2A input, quickly charge your Samsung Buds SM-R170.
[MAGNETIC DESIGN]: 4 charging thimbles magnetically charge, no need for switches or lids, easy to handle, easy and convenient, put the headphones into the charging.
[CHARGING INSECATOR]: Up and down red and blue two-color dual indicator, indicating the real-time charging status of the two headphones.
SPECIFICATION
screen Size: 1
STORAGE & SPEED
ROM (internal storage): 4
RAM: 0.512
Product Warranty: N/A
Related Products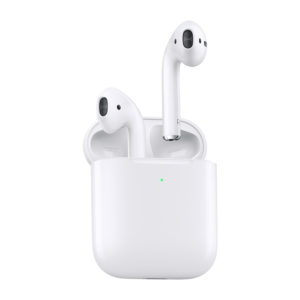 The new AirPods combine intelligent design with breakthrough technology and crystal-clear sound. Powered by the new Apple H1 headphone chip, AirPods now feature hands-free access to Siri using just your voice. And up to 3 hours of talk time on a single charge.