A750 Full Cover Screen Protector For Samsung A7 2018 Tempered Glass Case
KEY FEATURES
1. Highly durable, shatter proof, and scratch resistant, surface hardness 9H and long-last anti finger print coating.
2. Ultra thin-0.26mm thickness is reliable and resilient, and promises full compatibility with touchscreen sensitivity.
3. 3D-touch and HD clarity: Super slim and operate freely, curved full coverage for maximum protection, ensuring display as a natural screen experience.
Related Products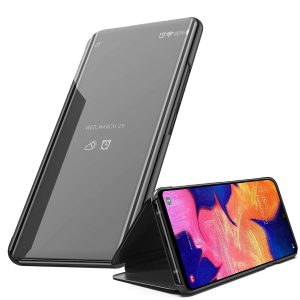 Protect your high earned phone from scratch, cracks and breaks when it falls! It is unintentional and many times unavoidable to let it fall off our hands or hit the edges on an object. We obviously know that we spend about 40% (if not more) of the cost value of our high earned phones fixing the broken/cracked screen (if at all its available in the market). Hence, there is need to protect our phones adequately to ensure we feel more relaxed when it suddenly falls, spills or hit an object. This standing flip cover case provides maximum protection to both front and back of your phone and gives elegant look.