Lontor 4 " Rechargeable Mini Fan With Lithum Battery
Lontor 4 " Rechargeable Mini Fan With Lithum Battery
₦2,800.00
The Lontor CF085-4 4″ Mini Fan is a Rechargeable fan with novel design and high quality fan that can provide you with great convenience in your daily life.
Compare
Category: Fans
Tags: ajah, fan, fans, hand, hands, island, lagos island, lekki, lekki lagos, lontor, namzy, namzy phones, rechargeable, rechargeable fan, rechargeable fans, sangotedo
KEY FEATURES
Battery capacity: 3.7V1500mAH Lithium battery
Operating time:
Fan in speed 1: 7H
Fan in speed 2: 4H
Fan in speed 3: 3H
VOLTAGE: AC110- 230V 50/60Hz
Related Products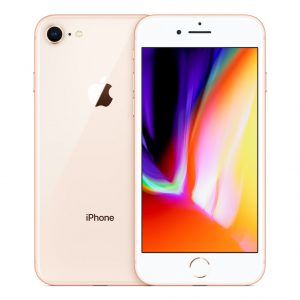 The iPhone 8 includes a 4.7-inch display, while the iPhone 8 Plus features a larger 5.5-inch display. Inside the iPhone 8 and iPhone 8 Plus, there's a six-core A11 Bionic chip, which Apple at launch said was the smartest, most powerful chip ever introduced in a smartphone.