A huge step up from the Samsung Galaxy Buds Live, the new Samsung Galaxy Buds Pro offer better sound and microphone quality with multipoint pairing and spatial audio support. They don't offer the same level of noise cancellation as over-ear headphones or the sound quality of high-end earbuds, but for their price they offer just enough of both to be competitive.
IPX7 waterproof
Basic noise cancellation
Simple touch controls
Related Products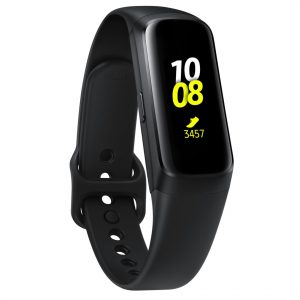 Samsung's Galaxy Fit SM-R370 specifications and features: this is a 0.95" (24.1mm) device with a 120 x 240 screen resolution. The phone is powered by the MCU Cortex M33F soc with a 96MHz + M0 16 MHz configuration. Memory is , with the device offering 32MB internal storage and of external memory.