Blue Gate BLUEGATE UPS 1.5KVA
Blue Gate BLUEGATE UPS 1.5KVA
₦27,500.00
Efficient and durable, this Blue Gate BG 1.530 Offline UPS features a Boost and buck AVR, three LED indicators for easy understanding and is fully digitized microprocessor controlled. A world class brand of alternative power solutions, Blue Gate is owned by Triplesea Limited, an indigenous Nigerian Alternative Power Solutions company.
For Blue Gate, the aim is to provide durable products through a complete process that spans from idea generation to after sales support. Blue Gate delivers integrated solutions that meet the exact standards of excellence in global power systems in the alternative power sector with products that include high capacity online UPS, line interactive UPS, Off Line UPS, inverters, stabilizers (AVR) and inverter batteries.
Compare
Category: Portable Power
Tags: ajah, bluegate, island, lagos island, lekki, lekki lagos, namzy, namzy phones, portable power, power, sangotedo, ups
KEY FEATURES
Lightening and surge protection
• Short circuit and overload protection
• Energy saving function with UPS green mode
• Line Interactive design
• Fully digitized microprocessor controlled
• SMD technology
• Wide input voltage and frequency window
• Boost and buck AVR
• Three(3)LED indication for easy understanding
• Automatically charging in UPS off mode
• Automatically self-detection when start-up
• Auto restart while AC recovery
• Compatible with generators
• Intelligent battery management
• RJ45; USB(optional)
Related Products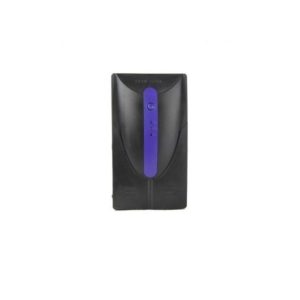 The Bluegate 1.2KVA Uninterrupted Power Supply (UPS) has more capacity to meet your bigger load requirement. With the 1200VA Bluegate UPS, you are looking at backup time of over half an hour – enough time to tidy up your work and get it saved up.
The Blue Gate 1200VA UPS (BG1200), which is a 1.2kva UPS, provides a power output rating of 720 watts, capable of supporting a set of office devices or some home appliances. With the Blue Gate 1200VA, you can be sure of power backup for the supported equipment, ensuring your work is protected in the event of sudden power failure. It also enables you switch to alternative power supply, without sudden disruption.
The Blue Gate 1200 is suitable for use with computers, workstations, printers and other equipment within its capacity. At home, It can support your televisions, music system, decoder, PCs, internet modem, etc.
With the Blue Gate UPS brand, you can be sure of reliable UPS performance with good backup performance. Bluegate UPS also delivers the durability any user would expect. Its advanced features mean you get quality performance and effective power backup. Check some of the features: